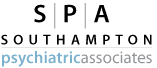 Founded in 1991 by two child psychiatrists, Southampton Psychiatric Associates provides comprehensive mental health services in a caring and professional setting in a convenient location for residents of Philadelphia, Montgomery County, and lower and central Bucks County.
Call us today to make an an appointment or fill out the form online and someone will get back to you promptly
Southampton Psychiatric Associates
Southampton Psychiatric Associates offers a full range of mental health service for individuals of all ages. Staffed by highly-trained and experienced clinicians, the practice has been meeting the needs of children, adolescents, adults, families, and couples since 1991.
The three psychiatrists, Drs. Razvan Tornea, Mona Masood and Leorah Walsh provide evaluations and treatment for individuals from preschoolers to senior citizens. In addition, they offer second opinion evaluations. There is excellent and ongoing consultation between our psychiatrists and our clinicians who provide psychotherapy services. The psychiatrists are also available to treat patients who see therapists in the community.
A team of more than ten psychologists, professional counselors, and social workers provides psychotherapy services for individuals of all ages. Many types of therapy are offered with an emphasis on evidence-based interventions such as Cognitive-Behavioral Therapy. The needs of families and couples can also be addressed by several clinicians with training and expertise in family and marital therapy.
Southampton Psychiatric Associates offers a number of thriving therapy groups for parents, children, and adults, including Social Skills Training groups.
Finally, psychoeducational evaluations are available for children and adults for purposes of identifying learning problems and for admissions to independent schools.
To learn more about these services, click on the links under the 'services' tab above or call the patient line at 215.355.2011, x213.